April 10, 2018 - Douglas Myser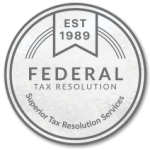 New IRS tax scams. The IRS website, IRS.GOV, has released its list of the new IRS tax scams for 2018. Number one was Phishing scams. Tax Practitioners were hit hard in 2018 and the IRS came out with publication IR-2018-39, which gives detailed information on how to combat this type of fraud. The Tax Resolution Services industry and tax preparers are being proactive in defense of taxpayers information. Number two on the list were fake charities. Fraudsters were pretend to be a charity and solicit money are prowling phone lines and the IRS came out with publication IR-2018-47, in response to this scam. New IRS tax scams.
Phone scams of all sorts seem to rampant, and come from not only the continental U.S. but also from international players, pretending to be IRS agents, demanding money to stop arrests. The scams seem to change with time, involve national disasters, fake organizations, and are quite creative, costing the American Taxpayer billions of dollars annually. The IRS put out IR-2018-40, in response to this scam.  Number four on the list of new IRS tax scams was identity theft. This type of scam involves loss of data by large corporations and theft by individuals and small criminal organizations. IRS publication IR--2018-42 was issued by the IRS to help with this growing nationwide scam.
The new IRS tax scams to make the list at number five is listing wrong deductions. This usually involves a crooked tax preparer, who is willing to skirt the tax law and code, to help individuals cheat Uncle Sam. Most get caught and end up losing their business license and some end up in jail. Many of the victims end up paying horrendous penalties to the IRS. The IRS came out with IR--2018-54 to help taxpayers spot these crooked tax preparers. The sixth on the list is improper business tax credits. IRS publication IR-2018-49 goes into detail about what a business can and cannot claim as a deduction, and if you have questions go get a tax professional for help.  Tax Resolution Services  is here to help.
Federal Tax Resolution is a 36 year old Tax Resolution Company that is a leader among Tax Resolution Companies. We can determine your Tax Relief options in the IRS and all State Department of Revenue Tax Codes, including the IRS Fresh Start Program and options not in that program. We make Tax Resolution stress free for our customers. Call and see how. Nationwide for 36 years. 1-888-689-7861