You owe the IRS money, but you're not sure where to go for tax resolution help.
TRY CALLING A 32 YEAR OLD COMPANY THAT IS RECOMMENDED BY ITS PEERS.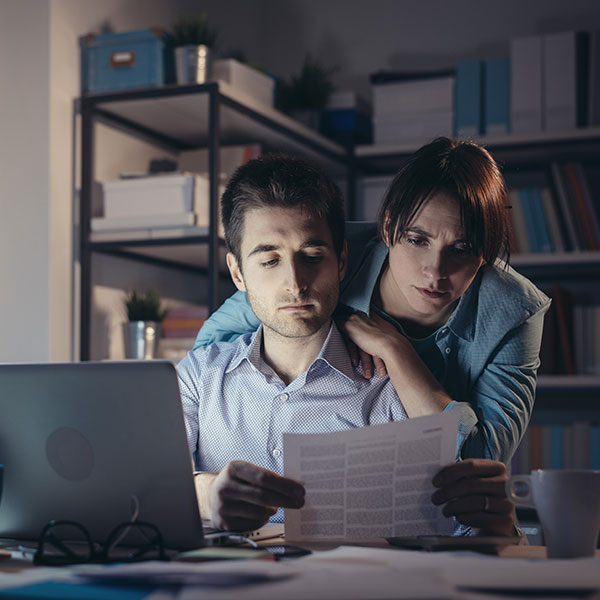 WHAT SEPARATES REPUTABLE TAX RESOLUTION COMPANIES FROM WANNA BE COMPANIES BUILT UP BY FAKE PAID FOR REVIEWS ?
Time in business is a great indicator of a good company. Most of the good companies that we know of, have at least 20 years of experience in Tax Resolution. That much experience is crucial, if you want a company and Tax Professional that knows the swings in IRS Collection mode, from aggressive to passive, and the opportunities that presents for clients when they are in passive mode, and how to protect clients when they are in aggressive mode. Federal Tax Resolution is now  in its 32nd year.
Does the Tax Resolution Company you are considering lead in the industry, or does it follow the herd ?  34 years ago, only two companies existed in the Tax Resolution industry. They were both "Offer in Compromise Mills", stating to people that they could obtain a reduction in what they owed, within 5 minutes of a phone conversation, whether they could or not. The owner of Federal Tax Resolution left one of those companies to do it better. He was one of the first three companies on the internet, the other two were a CPA in San Francisco, and a Tax Attorney in Washington D.C., who is now in New York. These three companies changed the business model, asking a small retainer fee, confident of the work being done, which allowed hundreds of thousands to obtain Tax Resolution Services, who could otherwise not afford the entire fee upfront. Most of the industry now follows that business model.
What are the qualifications of the Tax Professional  handling your case ? This is crucial to your success. Most Tax Resolution Companies use either a CPA or Enrolled Agent. Federal Tax Resolution uses Enrolled Agents, who are also Tax Fellows, a much Higher Grade of Tax Professional. It shows in the results of our clients work day in and day out.
Does the Tax Resolution Company you are hiring have the ability to go to Tax Court ?  While 99.8% of all cases do not need this service, it speaks volumes about the quality of the Tax Resolution Company you are hiring. Most Tax Attorney's in the United States are limited to working in the State they have their Bar License in. Federal Tax Resolution is one of the few Tax Resolution Companies in America, that can go to Tax Court in any Jurisdiction, in any state in the United States !
FTR TAX started out 32 years ago to make positive changes in this industry, and we have. But our real success is measured in the positive changes we have brought to the numerous clients who have benefitted from our Tax Knowledge. Let that knowledge and experience work for you, and you too can see why clients tell us, "Your logo tells it like it is."  SUPERIOR TAX RESOLUTION SERVICES
Federal Tax Resolution Services
Unlike some companies, we take time to figure out your tax situation and allow you to make adjustments to your life that will help you get a better arrangement with the IRS. 
In three decades, we have helped put in order the financial house of thousands of families, individuals, and small businesses. Our 127 combined years of experience working with the IRS allows us to know which strategies work in each unique situation. Our Professional Tax Staff are Tax Fellows® that meet stringent standards to work closely with the IRS on your behalf.
"Unbelievable. We messed up and caused our own payment plan to default and what did you do? You said you understood, and submitted an offer in compromise 8 months later, which the IRS finally accepted. $1389 for myself and $1136 for my wife. Your tax resolution help was fantastic. Lost without you."
– L.W. Boise, Id
"I can't believe that you got the IRS to accept on Offer in Compromise for $3009.88 on a $2,500,000 tax debt. If I can recommend you to anyone, ask ! Loren S. Sacramento, Ca.  1990
 Ken and Grace S. Austin, Tx
"When I first called you, I owed the IRS over $80,000. They were about to garnish my paycheck, my girlfriend was about to leave me, due to the stress. My marriage plans were on hold. You refilled my taxes, lowered what I owed by over $62,000 and set me up on payments that I can handle. You saved my love life."
– E. P. Cleveland, Oh
When dealing with an IRS tax bill, it's in your best interest to take action sooner than later. Delaying your response can rack up fees and increase the total amount you owe, drawing out repayment even longer. Let us help. We look forward to getting you on the path of relief and resolution.