TAX RESOLUTION SERVICES
Many avenues of Tax Resolution Services exist in the IRS Internal Revenue Code. Knowing which  options are for particular situations, and the precedent at the IRS for such situations, is crucial if you want permanent Tax Relief. The following avenues of Tax Resolution  are the most "known", but are not the only alternatives available. Having a good Tax Professional is your best bet in dealing with the IRS. Federal Tax Resolution is the Fourth Oldest Tax Resolution Company in America. Our 35 Years of Experience are showcased in the fact that we have a Higher Grade of Tax Professional than 98% of the Tax Resolution Services firms in America. We are peer recommended, with a A+ Rating with the Better Business Bureau. Tax Resolution Services for all of America.  Call today 1-888-689-7861
 TAX RESOLUTION SERVICES
Federal Tax Resolution  has dealt with virtually every problem that would ever come up before Automated Collection, or Individual Revenue Agents. If you have a question, and don't see your topic, call us, as we most likely have expertise in that area. Listing out every area of Tax Resolution Services that we work on would be exhaustive, and if we had 100 pages of material, you might not find it anyway.
Whether you have a IRS Wage Garnishment, Bank or Wage Levy, need help determining your options for dealing with your IRS Tax Debt, help with an Offer in Compromise, Penalty Abatement, Innocent Spouse Tax Relief, livable payment plan, 941 and 940 tax help for business owners, or have unfiled tax returns, Federal Tax Resolution will take the time to determine the correct options for you, then deal with the IRS, so you don't have to take the stress or time out of your life. Many cases we work on take eight to twelve months to complete, some take much less. Is it worth your time, to potentially end up with the wrong option for dealing with your tax debt, simply because you want to try it yourself?
TAX RESOLUTION SERVICES
Thirty six years ago when only two Nationally Recognized Tax Resolution Services existed, unfortunately both were Offer in Compromise "Mills", selling Pennies on the Dollar lies, telling potential clients they could get them off for a fraction of what they owed, then demand payment upfront due to the fact they knew once the client found out it was a scam, they would never receive another payment. Both of the two companies that started that far back are out of business as they should be. Federal Tax Resolution was one of the first companies in the Tax Resolution Services industry to charge a Reasonable Retainer Fee, confidant of the work being done, then accept payments over a period of time. This allowed hundreds of thousands of businesses and individuals with tax debt issues, to obtain Tax Resolution Services from honest reputable companies. This helped change our industry and we did that from day one.   
IF YOU WANT GOOD TAX RESOLUTION SERVICES YOU NEED:
 EXPERIENCED TAX PROFESSIONALS. FEDERAL TAX RESOLUTION HAS OVER 125 YEARS OF COMBINED TAX EXPERIENCE TO BRING TO BEAR ON YOUR TAX PROBLEMS.
WE ARE THE FOURTH OLDEST TAX RESOLUTION SERVICES FIRM IN THE UNITED STATES. USE OUR EXPERIENCE TO SOLVE YOUR TAX PROBLEM.
WE ARE ONE OF THE ONLY TAX RESOLUTION SERVICES FIRMS THAT CAN TAKE A TAXPAYERS TAX COURT CASE IN ANY JURISDICTION IN TAX COURT IN AMERICA. WE CAN ALSO MOVE AN UNFAVORABLE SITUATION OUT OF AN UNJUST TAX COURT DISTRICT IN ANOTHER JURISDICTION.
WE HAVE THE ABILITY TO REPRESENT TAXPAYERS ANYWHERE IN THE WORLD.
WE HAVE CONTACTS WITH IRS OFFICIALS IN THE UPPER ECHELONS OF DECISION MAKING AT THE IRS, WHICH HAS MADE A DIFFERENCE IN NUMEROUS CASES FOR OUR CLIENTS.
WE HAVE A HIGHER GRADE OF TAX PROFESSIONAL THAN 98% OF THE TAX RESOLUTION SERVICES FIRMS IN AMERICA.
WE HAVE SUCCESSFULLY SUBMITTED A OFFER IN COMPROMISE FOR $3009.88 ON A TAX DEBT OF $2,500,000. THAT WAS IN 1988
WE SUCCESSFULLY NEGOTIATED A $9,000,000 TRUST FUND RECOVERY PENALTY ON A TAX DEBT THAT RAN INTO THE TENS OF MILLIONS, DOWN TO $0 PAID TO THE IRS. ZERO. THAT WAS IN 2011
OUR IRS FRESH START PROGRAM SAVINGS FOR OUR CLIENTS IN THE LAST 36 YEARS ARE INTO THE MILIONS.
WE UNDERSTAND THE INTERNAL REVENUE CODE, TAKE CONTINUING EDUCATION COURSES TO STAY UP TO DATE ON THE LATEST TAX CODE CHANGES, AND KNOW STATE TAX CODES FOR STATES WITH STATE INCOME TAX COLLECTION.
TAX RESOLUTION SERVICES
If you know the IRS Revenue Code, IRS Precedent, and believe you know how to not send the wrong signal to the IRS, you probably can work with the IRS yourself. If you are confident you will obtain the proper option, which may save you tens of thousands of dollars, you probably can. If you don't want to bet your financial future, short or long term, on your inexperience with the IRS Revenue Code and IRS Precedent, call FTR TAX, we can help. Tax Resolution Services is just a phone call away.
If you have a unjust Tax Debt and want to go to Tax Court, we can help. Prior to going to Tax Court, would you like to know any alternatives to Tax Court, potentially saving you thousands of dollars ?  We can determine that for you, and if you need to go to Tax Court we will tell you that, and help with a cost saving strategy prior to you making a commitment.  Our Tax Resolution Services date back to the beginning of the industry, are nationwide, and recommended by our peers. We have been helping all 50 States with tax debt issues, for over 36 years. Our Tax Resolution Services are Superior to our competition. Call and see why !
1-888-689-7861
As Seen On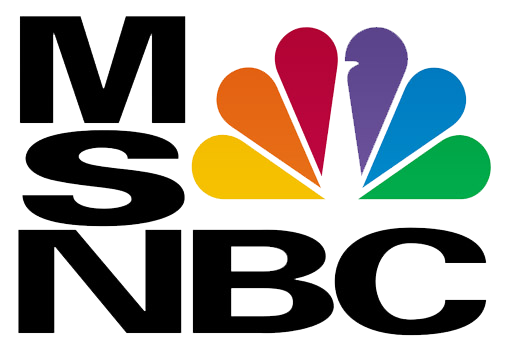 More Tax Resolution Services