MINNEAPOLIS IRS WAGE GARNISHMENT
MINNEAPOLIS IRS WAGE GARNISHMENT
Prior to either a IRS or Minnesota Department of Revenue Garnishment, multiple notices will be sent out alerting the taxpayer that either unfiled tax returns, or an unpaid tax that is due, are outstanding and need to be addressed. These are used to try to prod the taxpayer into taking action and get the situation resolved. It is usually only after multiple notices have gone out and the taxpayer has been given adequate warning, that a Bank Levy, or Garnishment of Wages will happen. If you have unfiled tax returns, the IRS will eventually file for you, because an assessment of tax must happen, prior to Enforced Collection Action. This is not a good thing to have happen, as the IRS or State do not have your deduction information, or any expense information that you can use to offset your taxable income amount. So you will end up with a larger tax debt than if the tax returns are done properly. The enforced action can also include a Tax Lien. The Tax Lien will go on your Social Security number and prevent you from getting credit or selling or buying a house. Call today for a Minneapolis IRS Wage Garnishment free tax consultation. 1-888-689-7861
MINNEAPOLIS IRS WAGE GARNISHMENT
Once the Minneapolis IRS Wage Garnishment is in place on a taxpayer, and that taxpayer contacts us for help, we will make removal of the Garnishment our number one priority with our Minneapolis IRS Wage Garnishment Experts. We understand how this will impact your life, your ability to pay your bills, and the stress it will put on your marriage or at your job. With that in mind, we will first determine all the specifics of your tax situation, then if you have unfiled tax returns start the process of filing those returns. In most situations, we are able to call the IRS or State of Minnesota Revenue Department and negotiate a release of the Garnishment, if certain conditions are met. If unfiled tax returns exists, one of the conditions will be filing those tax returns by a deadline. We always meet our deadlines with our Tax Experts at Minneapolis IRS Wage Garnishment and be assured that if we take on your case, we will with you as well.
For 36 years we have stopped the Minneapolis IRS Wage Garnishment of thousands of citizens of Minnesota, from every corner of the State of Minnesota, and of tax payers in every State in America. We have the ability, in fact, to represent taxpayers anywhere in the World. We are recommended by peers in our industry. Our A+ Rating at the Better Business Bureau attests to our integrity. We are the Fourth Oldest Tax Resolution Services firm in America. We have helped to change our industry from the beginning, when only two companies that were "Offer in Compromise Mills", selling "Pennies on the Dollar" scams to people, who were charging entire fees upfront knowing once the scam was revealed they would never get paid another cent. We started charging a reasonable Retainer Fee, then accepted payments over time, confident of the work being done, and now most of the industry does the same. That was 36 years ago. That has allowed hundreds of thousands of Americans to afford Tax Resolution, who otherwise could not pay the entire fee upfront, then find out they were scammed. Your Minnesota IRS Wage Garnishment problem can be fixed, call today. 1-888-689-7861.
MINNEAPOLIS IRS WAGE GARNISHMENT
It makes no difference if your own a construction or trades company that is going thru a slow period of growth, due to rising interest rates, if you have a Minnesota IRS Wage Garnishment or State Garnishment, we can and will help you. We have helped thousands of individuals and companies who have had to deal with the stress of a Minnesota IRS Wage Garnishment. Our Tax Experts have the decades of experience that you need to fix your tax problem. Companies that have to deal with changes in the marketplace, whether rising gas prices that impact your Trucking Company, or increasing interest rates. We know the Internal Revenue Code and will use it to your advantage. Since we know the changes in the Tax Codes, we will help you solve your Minneapolis IRS Wage Garnishment.
If you made the mistake of parking money offshore and need advice on options for resolving your tax debt and the penalties that you will face, we understand your issue. If ultimately, you are considering going to Tax Court over the issue and want to get an opinion that may save you alot of money, call us prior to initiating a Tax Court case. We can do an analysis of your case, to see if its a weak or strong case, which most firms will not do, as they want to rack up billable hours. Call us for specific information about our Tax Court Services. 1-888-689-7861
We had a client in San Francisco who owned an oriental restaurant, While she was very good at running the kitchen, her accounting skills were limited. She fell behind on payroll taxes, a bit more serious than personal income taxes. She had decided to sell the business to her sister, who would run the business, while she ran the kitchen. The IRS had not placed a lien on the business prior to the sale. An overzealous IRS Agent was assigned after we had obtained Power of Attorney on the case to represent the prior owner, who had the tax debt. This IRS Agent showed up at the restaurant, put a IRS Wage Garnishment on the business, a tax lien on the new owner who did not have a tax debt, and told the woman who did have the tax debt not to get Representation in violation of the First Taxpayer Bill of Rights, signed by then President Clinton.
The taxpayer and her sister were scared of this IRS Agent and what she had done. Upon speaking to the IRS Agent, we realized she was overstepping her bounds and would not budge, even though she was wrong. We contacted one of the highest ranking IRS Officials that we knew, who one of our Tax Professionals had met at a continuing education seminar. The IRS Official was giving a lecture at the seminar. Within one day the Garnishment was lifted as was the tax lien. The IRS Agent called and apologized to the woman who she told not to get representation. We eventually filed a IRS Fresh Start Program for the woman running the kitchen, to a successful resolution. This is what we have been doing for 36 years. If you want a Minneapolis IRS Wage Garnishment consultation, call today. 1-888-689-7861.
MINNEAPOLIS IRS WAGE GARNISHMENT
Once the IRS or State of Minnesota decides to start a Minneapolis IRS Wage Garnishment against a taxpayer, they start with normal letters that ask you file your tax returns, or pay what you owe. If you do not respond, eventually you get garnished. We are always asked by taxpayers, what can be done with the Tax Debt. Well unless you want a sales person lying to you, promising you they can get your "Pennies on the Dollar" within a 10 minute conversation, the short answer is until we have your financials and go through them extensively, we cannot determine your options. We may have a pretty good idea of how your case will go, but Treasury Department Regulations state that telling a prospective client they qualify for an Offer in Compromise over the phone is illegal. Why ? It cannot be done, Furthermore, many options exist in the tax codes for lowering a tax debt, so the best thing you can do is to get an experienced tax professional to give you every Tax Resolution option available for your particular financial situation. Like tailors who fit suits, we fit your tax solution to you.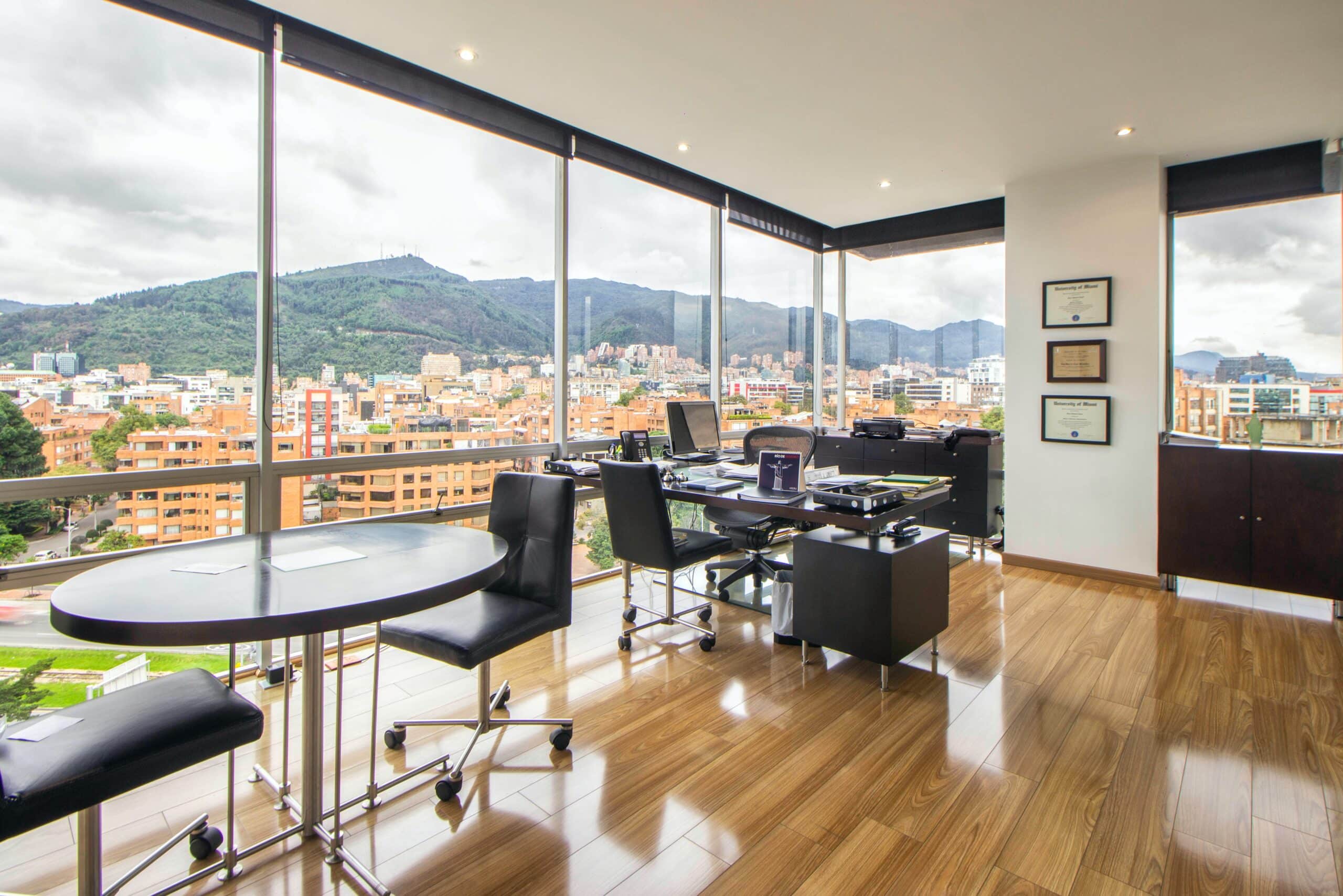 MINNEAPOLIS IRS WAGE GARNISHMENT
Occasionally, to put a client in a best position regarding how to lower the tax debt, we have to make suggestions to the financial and what the client is spending money on. If tweaking a clients financials so the end result is a better option and being able to put the client in a better position, that is what we will do. This takes more time and effort, but to us, our clients well being makes it worth it. That is what drives us to make outstanding results for our clients. Our Minneapolis IRS Wage Garnishment services are for IRS Tax Debts, and Minnesota Department of Revenue Tax Debts only. We work with any and all counties in the State of Minnesota, and have covered every corner of the state with our services, for the last 36 years. We do not work with Student Loan Debt, Credit Card Debt's, or Judgements from Creditors, if not from the IRS or State of Minnesota Department of Revenue.
If you have a IRS or Minnesota Department of Revenue Tax Debt, we can and will help you. We can get all of your past tax returns filed, including business Corporate Returns, then determine every option in the Internal Revenue Code and State Code, for options for trying to qualify for a reduction in tax debt. We have decades of experience, and go back to the beginning of the Tax Resolution Services industry. We can make this stress free for you, as we know the process inside out, and will help guide you through it the entire way.
IF YOU WANT YOUR MINNEAPOLIS IRS WAGE GARNISHMENT STOPPED YOU NEED
EXPERIENCED TAX PROFESSIONALS. FEDERAL TAX RESOLUTIO HAS OVER 125 YEARS OF COMBINED EXPERIENCE TO BRING TO BEAR ON YOUR TAX ISSUES. YOU NEED MINNEAPLIS IRS WAGE GARNISHMENT EXPERTISE.
WE ARE ONE OF THE ONLY NATIONALLY KNOWN TAX RESOLUTION SERVICES IN AMERICA, THAT CAN REPRESENT A CLIENT IN TAX COURT IN ANY JURISDICTION IN THE UNITED STATES.
WE HAVE THE ABILITY TO REPRESENT CLIENTS WORLDWIDE
WE HAVE CONTACTS WITH IRS OFFICIALS IN THE UPPER ECHELON OF DECISION MAKING AT THE IRS, WHICH HAS MEANT THE DIFFERENCE IN NUMEOUS CASES FOR OUR CLIENTS
WE ARE THE OLDEST TAX RESOLUTION FIRM IN MINNESOTA, AND THE FOURTH OLDEST IN THE UNITED STATES
WE HAVE SUCCESSFULLY SUBMITTED A IRS FRESH START PROGRAM FOR $3009.88 ON A TAX DEBT OF $2,500,000. THAT WAS IN 1988
WE HAVE SUCCESSFULLY NEGOTIATED A $9,000,000 TRUST FUND RECOVERY PENALTY ON PAYROLL TAX DEBTS THAT EXCEEDED TENS OF MILLIONS, DOWN TO $0 PAID. ZERO.
OUR IRS FRESH START PROGRAM IS IN THE MILLIONS AND COUNTING, OVER THE LAST 36 YEARS.
Your new Financial Future starts right now. Call today to see what we can do for you, like the thousands of other clients who have taken the first step. Your Minneapolis IRS Wage Garnishment is only a phone call away. Call right now. 1-888-689-7861