SAN DIEGO TAX PREPARATION
San Diego Tax Preparation
If you have not filed tax returns for a number of years it will fester in the back of your mind, causing stress and sometimes severe marital or relationship problems. It becomes worse if you know you will have a tax debt, and that may be the reason you didn't file to begin with. Relax, we are not like an ordinary tax preparation firm that will file your returns, then leave you to deal with the debt on your own. We can file all your past due Federal and Franchise Tax Board tax returns, then explore every option in the IRS and California tax codes, to get you the best possible outcome, including looking at Tax Relief option, including the IRS Fresh Start Program, or Offer in Compromise. Working with clients in San Diego on Tax Preparation, and all of California, we understand that dealing with both of these at the same time will produce the best result for you. We work with both the San Diego IRS Fresh Start Program and we work with the Los Angeles IRS Fresh Start Program. But wherever you live in California, relax, as we are a Nationwide Tax Resolution Company. Federal Tax Resolution is the Fourth Oldest Tax Resolution firm in America. Nat Call 1-888-689-7861. San Diego Tax Preparation.
CALIFORNIA STATE INCOME TAX PREPARATION
Whether you need Business Tax Return help, or have multiple years of unfiled Personal Tax Returns, we can and will help. We have been serving clients all across California for over 35 years. We can also help you look at options for resolivng your tax debt, if you end up with a tax debt after filing all of your tax returns. We serve clients from Alameda, Alpine, Amador, Butte, and Calaveras County, to Imperial County in the Southern most part of California. Colusa, Contra Costa County across from San Francisco, Del Norte up north, El Dorado, Fresno, Glenn, and Humboldt Counties as well. Inyo, Kern, Kings, Lake and Lassen Counties, La Madera, Marin, Mariposa, Mendocino, Merced, Modoc, Mono, and Moneterey Counties. Napa, Nevada, Orange, Placer, Plumas, Riverside, Sacramento, San Benito, San Bernardino, San Diego, San Francisco, San Joaquin, San Luis Obispo, San Mateo, and Santa Barbara counties are all areas we have represented. Santa Clara, Santa Cruz, Shasta, Sierra, Siskiyou, Solano, Sonoma, Stanislaus, Sutter, Tehama, Trinity, Tulare, Toulumne, Ventura, Yolo, and Yuba Counties have all felt our expertise. San Diego Tax Preparation.
SAN DIEGO TAX PREPARATION
If you are a business owner, no matter what type of business, we can and will file all of your past due tax returns, to get you into compliance, then pursue every option you have for Tax Relief. We can help you get caught up, file past returns, and if needed future tax returns, and if you have a tax debt, explore all available options. Whether you have payroll 941 taxes, 940 withholding tax issues, need corporate 1120s or 1065 tax returns, we can file them all. If you are having difficulties with your cash flow, and need advice on how to get into compliance and get your back tax debt resolved, we can help. San Diego Tax Preparation.
SAN DIEGO AND CALIFORNIA TAX PREPARATION
If you have multiple years of unfiled tax returns, and will have a tax debt that is over $15,000, we can file all of your tax returns, and determine the Tax Resolution appropriate for you, based on your circumstances and financial condition. We will always look at every option to see if you qualify for a reduction in what is owed. Sometimes, we are able to lower the amount owed, by filing incorrect returns, done by substandard tax professionals. If you need all your past California Tax Returns filed, we will do that also. We have dealt with the Franchise Tax Board for over 35 years. The first step is usually obtaining all of your tax records, and tax transcripts from the Taxing Authority. We then move forward with the preparation of your past due taxes. San Diego Tax Preparation. California Tax Preparation is a phone call away. 1-888-689-7861.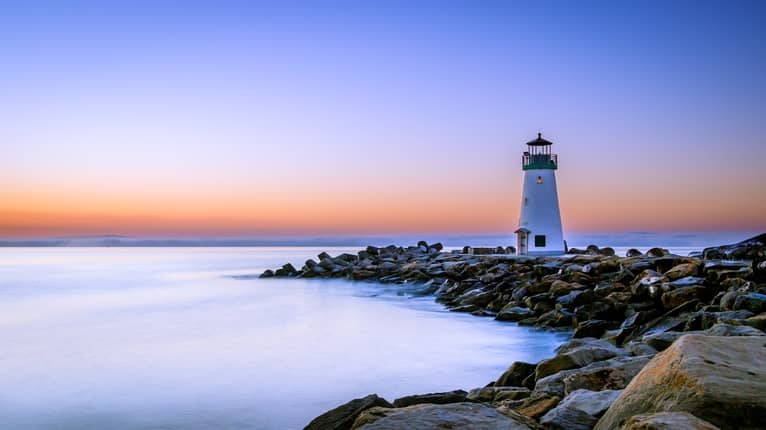 SAN DIEGO TAX PREPARATION
The first things we do once we start work on your case, is to obtain your tax transcripts, then ask you to obtain all of your tax records together (expenses, dependent and deduction information) and we start a Tax Organizer. This is an effective way to move the tax preparation forward, and will also educate our clients on the information needed for future tax return preparation. If expense and deductible receipts are not something the taxpayer has kept, we can deal with that, but will educate the new client on what and how to keep that information to lower taxes in the future. Educating our clients is important, as we don't want them repeating the same errors again. San Diego Tax Preparation.
SAN DIEGO TAX PREPARATION
If you have not filed your tax returns, due to the fact you know you will have a large IRS or California Franchise Tax Board debt, relax, we can and will help you. We are Tax Preparation and Tax Resolution experts. We have helped thousands of taxpayers get all past due tax returns filed, and pursue the best path forward with their Tax Resolution. Our 35 years, making us the Fourth Oldest Tax Resolution Company in America, attest to the quality of our work, and how our process will take away your stress, allowing you to live again. Don't let these issues interfere with your job, your business, or your relationships. Call us now for an opportunity for you to see how the process works, and how long your case will take. 1-888-689-7861
TAX PREPARATION NEAR ME SAN DIEGO CALIFORNIA
If you need a game plan to get you out of your past due tax mess, call us for a cost effective way to do just that. Let's get your returns filed, then determine your options for dealing with that past tax debt. Our Tax Resolution Services can take cases to Tax Court in needed, although 99.9 percent of cases need simply to explore options for a tax debt. We serve all of California, and specialize in self employed individuals, but also small to medium sized companies, that have debts from payroll and withholding taxes. One of our clients had a $9,000,000 Trust Fund Recovery Penalty issued on its business, with a multi million dollar tax debt. We negotiated the Trust Fund down to $0 zero paid. If you are looking for the IRS Fresh Start Program, we also are experts in that and every area of Tax Resolution. Call today 1-888-689-7861